ITET Pio La Torre, Palermo (IT)
ITET "Pio La Torre" is one of the main technical secondary school on Economics and Tourism in Palermo, Italy. It owes its name to the well known Italian politician Pio La Torre, who was killed in 1982. The school is directed by the headmistress Dr. Nicoletta Maria Adelaide Lipani and it hosts more than 850 students, 70 teachers and 35 among technical and administrative personnel. All classrooms are equipped with interactive whiteboards and a laptop computer. Four large computer rooms, two foreign language classrooms, a large and equipped gym, a science lab, a physics/chemistry lab, two simulation labs for economics and a recreation facility complete the school endowment.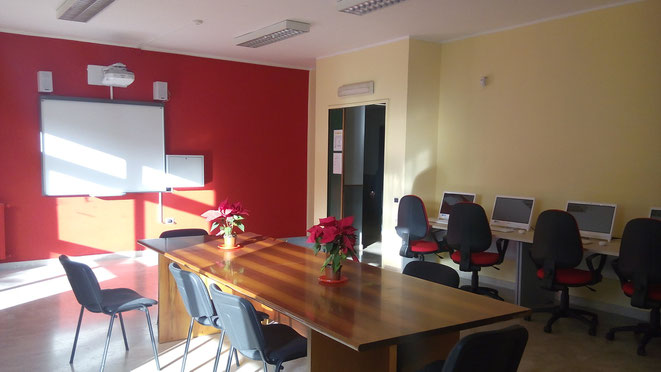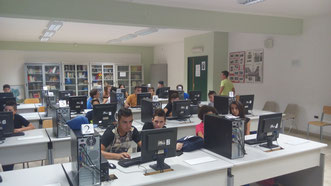 The students may follow two distinct 5-year-long learning paths, based, respectively, on Economics or Tourism, with the opportunity to learn up to four languages (English, French, Spanish and German). The first two years of studies are mainly devoted to strengthen their basic abilities in Italian and English, Mathematics, Earth Science, Physics, Chemistry and ICT. During the following three years, the students have the opportunity to focus their studies by attending specific courses on Economics or Tourism. Practical learning paths are also provided to the students, who are involved in formative activities concerning the tourism industry in our region. In fact, Palermo is the main cultural, economic and touristic city in Sicily. It is rich in history, culture, art, music and food. Due to the mild Mediterranean weather, many tourists visit Palermo during all the year, being attracted by its Romanesque, Gothic and Baroque churches, ancient buildings, gorgeous gastronomy, nightlife and music. Palermo is also the main hub for Sicilian services, commerce, agriculture and fishing. Our school is located close to the Arabian "Zisa" castle, built in the 12th century by Arabian craftsmen for William I, king of Sicily. Palermo is a very attractive city for tourists coming from all around the world and our students are specifically trained to become tour guides, travel agents or front-desk operators in hotel. Similar practical training courses are also provided to those students attending Economics, with the opportunity to deepen their knowledge on financial markets.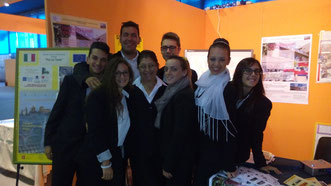 Our students are mainly Italian. However, the number of youngsters coming from different countries, mainly East Europe, North Africa and South East Asia, and asking to join our family of pupils, is continuously increasing. Unfortunately, this diversity of origin is often combined with  strong economic and social differences. The management of strongly heterogeneous classes is often difficult to carry out by our teachers, who are surely highly qualified about the content knowledge of their discipline, but they often need support to face problematic situations that may arise. 
ITET Pio La Torre is strongly oriented to promote activities supporting the professional development of linguistic and intercultural skills of its teachers. 
In order to open our school to Europe, in the past we took part to the following e-twinning and Comenius projects in French:
1) C'est notre région! Ecco la nostra terra! (Closed on 24.05.2007): Les étudiants présentent leur région du point de vue des jeunes à leurs partenaires, et cherchent les points communs entre eux.
2) Gouter les mots du vin (Closed on 21.04.2009): Multilateral Comenius Project
3) Le recyclage (Closed on 17.11.2009): Le recyclage des matériaux comme: papier, plastique, verre, aluminium. 
Moreover, thanks to a "Leonardo Da Vinci"  European mobility project, in 2013 we hosted a group of fifteen students coming from Iskenderun, Turkey. They followed some of our classes for two days a week, for totally four weeks, working together during chemistry, maths, science and english lessons, but also having a great time together during several excursions among some of the most famous touristic attractions of our city.
Last year, ITET "Pio La Torre" has been active partner of the Project Young European Enterprise (YEE)
Class: 4B, Key Action 2: Cooperation for innovation and the exchange of good practices Strategic partnership in the field of Education, Training and Youth, with the following general aims:
1) update and improve the knowledge, skills, competences and capacity of young workers in using methodologies and tools devoted to foster the entrepreneurship, active citizenship, employability and new business creation;
2) provide career guidance, counseling and support services to young people;
3) stimulate innovative and entrepreneurial mindset among young people by teaching methods and tools which develop innovative skills and entrepreneurial competences;
4) plan a startup business project using the Business Canvas Model.